Kobe Bryant will have a statue erected at the home court of the Los Angeles Lakers in 2024.
Kobe Bryant is one of the greatest basketball players of all time and an icon of the Los Angeles Lakers. He achieved numerous accomplishments and accolades in his career, including 5 NBA championships, 2 NBA Finals MVPs, 1 NBA MVP, 18 NBA All-Star selections, 15 All-NBA selections, 12 All-Defensive selections, and 2 Olympic gold medals. He also holds the record for the most points scored in a single game by a Laker with 81 points in 2006.
However, on January 26, 2020, Kobe Bryant tragically passed away in a helicopter accident, leaving the world shocked and in mourning. He left behind an unforgettable legacy for basketball fans and the NBA community. Many people called for the Lakers to create a statue in his honor to remember and celebrate his contributions.
On August 24, 2023, which would have been Kobe Bryant's 45th birthday, the Lakers officially announced that they will be erecting a bronze statue of him outside the Staples Center on February 8, 2024. This date also marks the two-year anniversary of Kobe Bryant's farewell NBA game in which he scored 60 points in 2016.
A record 𝟱𝟱 𝗰𝘂𝗿𝗿𝗲𝗻𝘁 𝗡𝗕𝗔 𝗽𝗹𝗮𝘆𝗲𝗿𝘀 are featured on national team rosters for the @FIBA Basketball World Cup 2023, which tips off Friday, August 25 in the Philippines, Japan and Indonesia.

More ➡️ https://t.co/mynRjhJatm pic.twitter.com/pf9CWKsJJY

— NBA Communications (@NBAPR) August 25, 2023
The announcement was made by Vanessa Bryant, Kobe Bryant's wife, in a video posted on the Lakers' social media platforms. In the video, Vanessa Bryant stated:
"I am so proud and grateful that the Lakers have decided to build a statue for Kobe. This is a way to honor and commemorate what he did for the Lakers, for Los Angeles, and for basketball. I hope his statue will be an inspiration for generations to come and for those who love him."
Jeanie Buss, the owner of the Lakers, also commented on this decision in an official statement. Buss said:
"Kobe Bryant is one of the greatest athletes of all time and one of the most iconic individuals in Los Angeles history. There is no more appropriate place for Kobe to be honored with a statue than here, in the heart of our city, where people can celebrate him and be inspired by his extraordinary achievements."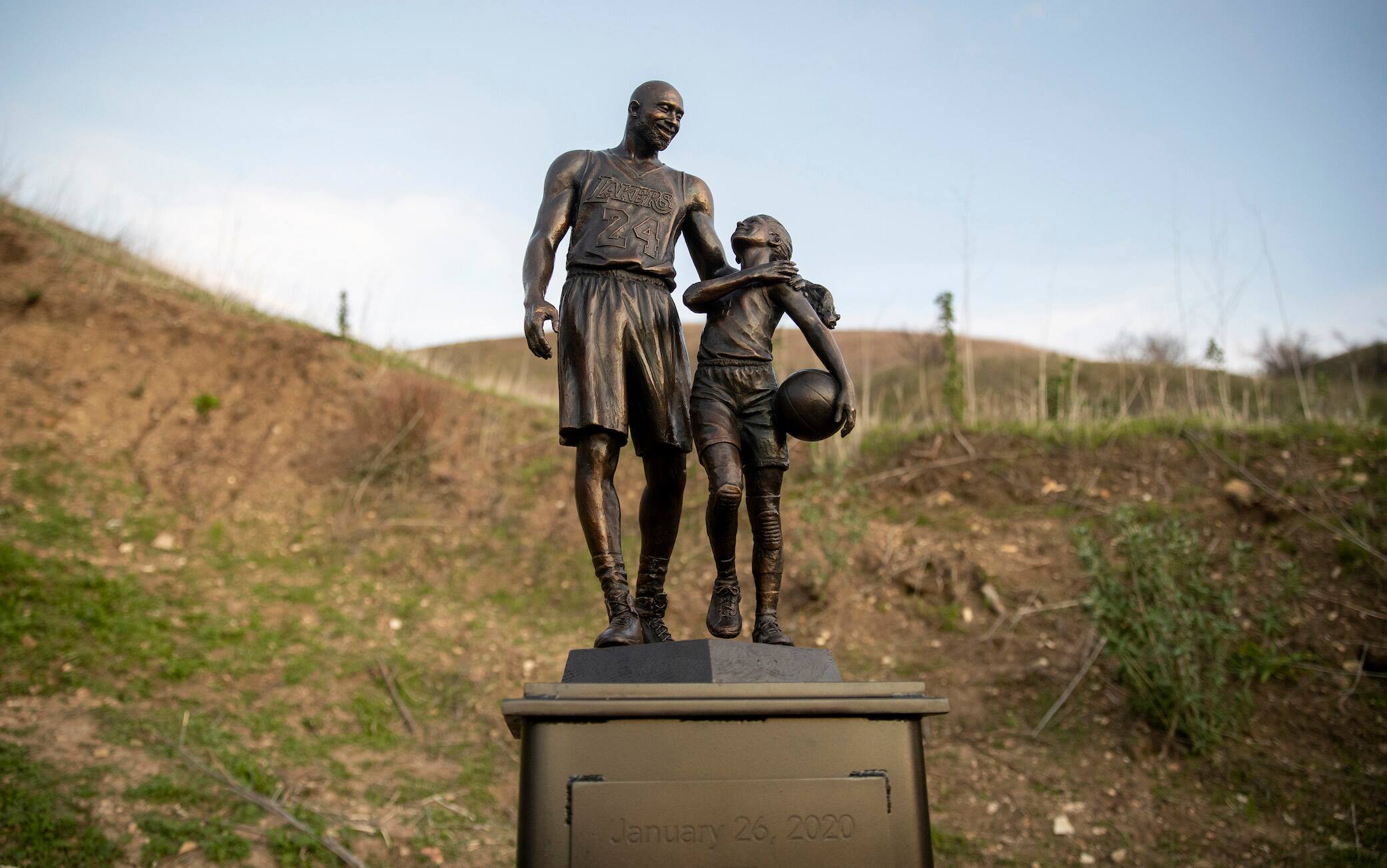 This announcement has received many positive reactions from fans and the NBA community. Many have shared their joy and emotions about this decision, seeing it as a fitting tribute to Kobe's enduring legacy.
Michael Jordan 23 1984 1993 Chicago Bulls NBA Hawaiian Shirt OZ
Follow Us: Pinterest, Twitter, Youtube, Medium, Facebook